Are you struggling with a lot of ebooks because they assume
knowledge you simply don't have, or talk pure geek?
Then here is your solution!
If you are new to the internet, it can be a very steep learning curve, particularly if you are one of the 30% of people who learn VISUALLY. I spent hours poring over book after book trying to learn the secrets of Internet Marketing.
Most of them were either written at a level way beyond my knowledge, taking about cgi and perl as if they were everyday items, or were so broad they told you nothing. Many were just a long sales letter for a succession of expensive tools.
You know the type, use this tool its only $xxx, or this one at $xxx, all of course through an affiliate link.
Like many people, I continually struggled with money and it was always causing arguements with my partner. Either I wasn't earning enough or I was working too many hours to make it.
Something had to change! I started working even more hours looking for the answer.
Sadly by this time I was divorced and that gave me a huge incentive.
Keep working all hours and never see my kids at all or find some way of working round their schedule.
I tried MLMs and surf for profit, I tried this "surefire winner" after that one, and
still success eluded me. By chance I ended up on a site that offered to show me how to succeed.
I read it all with some scepticism but what the hell...
It was a light bulb moment! Suddenly I had the solution I am
going to share with you.

Step by Step Training Videos.
These videos cover all the basics and many advanced tips and tricks that you will find essential
to your success. All laid out in step by step format that actually show you what to do. Because they are showing you, words which were meaningless suddenly make sense.
Talk about lightbulb moment after lightbulb moment!
Now I work from home fulltime. I make more in 20 hours a week than I used to make working a seven day week as a salesman, but more importantly, I have all the time I need for my kids.
My sadness is that had I had this amount of time and this income sooner I would probably still be married.
This site gives you the chance to avoid my mistakes!
How much is it going to cost to access over 500 videos with more added every month. The Bronze videos represent over $1,850 worth of videos but today you can have access to this fantastic collection for only $9.95 a month. Just click the button to join now.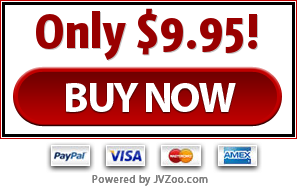 If you want to see exactly what you are being offered, Click here for a list of the Bronze videos.
I look forward to seeing you inside
To your success,
Nick Barton
P.S. This offer won't last long.
Nick Barton